Rated 4.8/5 by 20,000+ Happy Customers
Coconut oil
Coconut oil, is an edible oil extracted from the kernel or meat of mature coconuts harvested from the coconut palm. It has various applications. Because of its high saturated fat content, it is slow to oxidize and, thus, resistant to rancidification, lasting up to six months at 24 °C without spoiling.
BENEFITS OF COCONUT OIL FOR HAIR
1.For those with thinning or fine hair, coconut oil helps slow down hair loss by penetrating deep into your hair shaft to prevent protein loss, which in turn prevents breakage. When applied to your scalp, it simultaneously moisturizes and removes build-up around your hair follicles to jumpstart hair growth
2. Create a DIY hair mask.
Soften locks with a spa-worthy hair mask. Mix 3 to 5 tablespoons of organic, refined coconut oil (in its liquid state) with 20 drops rosemary oil. Massage onto hair and cover with a shower cap. Let it sit for 30 to 60 minutes, then shampoo out
3. Tame frizz.
4. Add shine.
5. Minimize dandruff.
0mez Beauty products coconut oil is 100% cold pressed.
Regular price
Sale price
$12.99
Unit price
per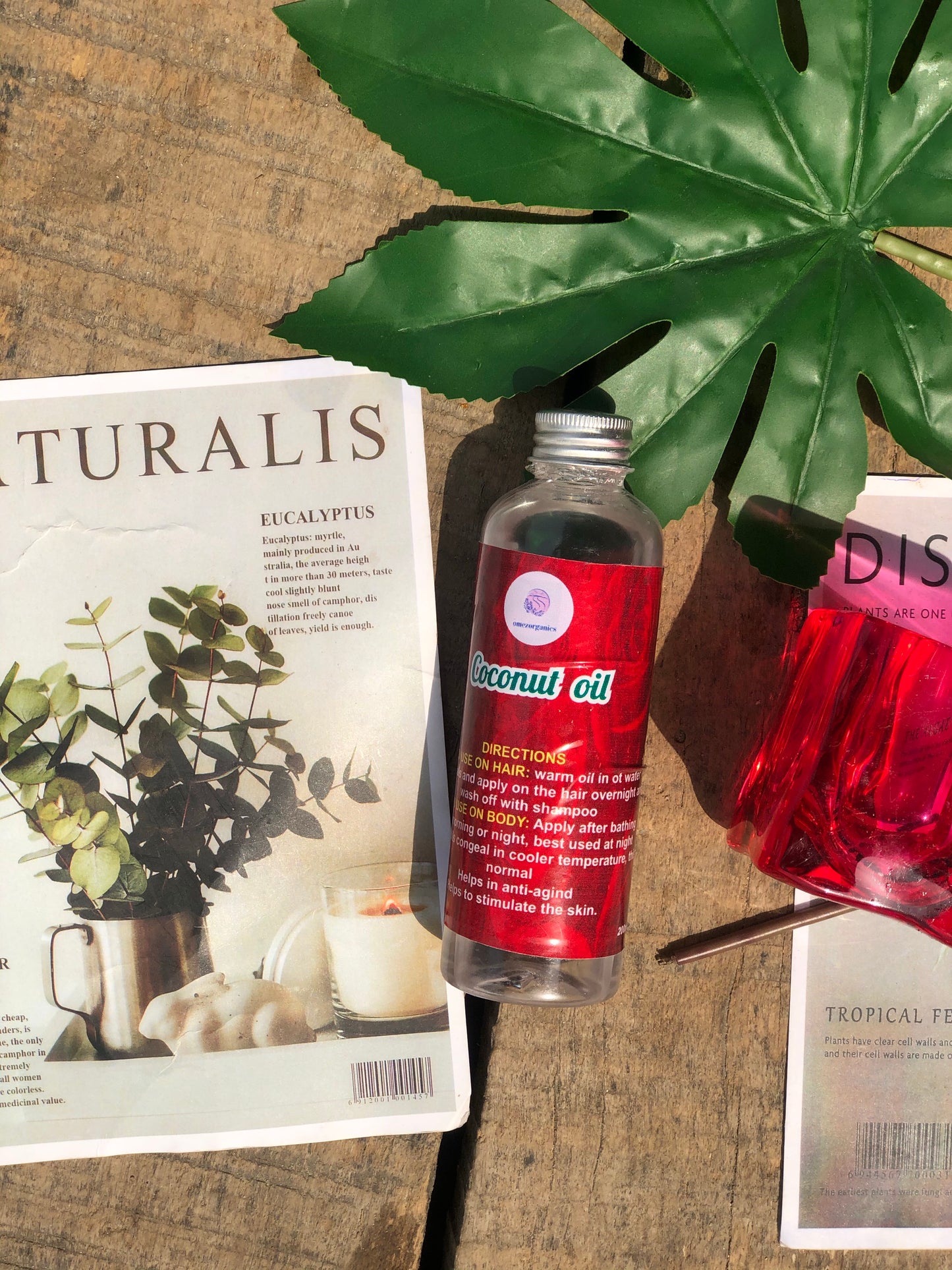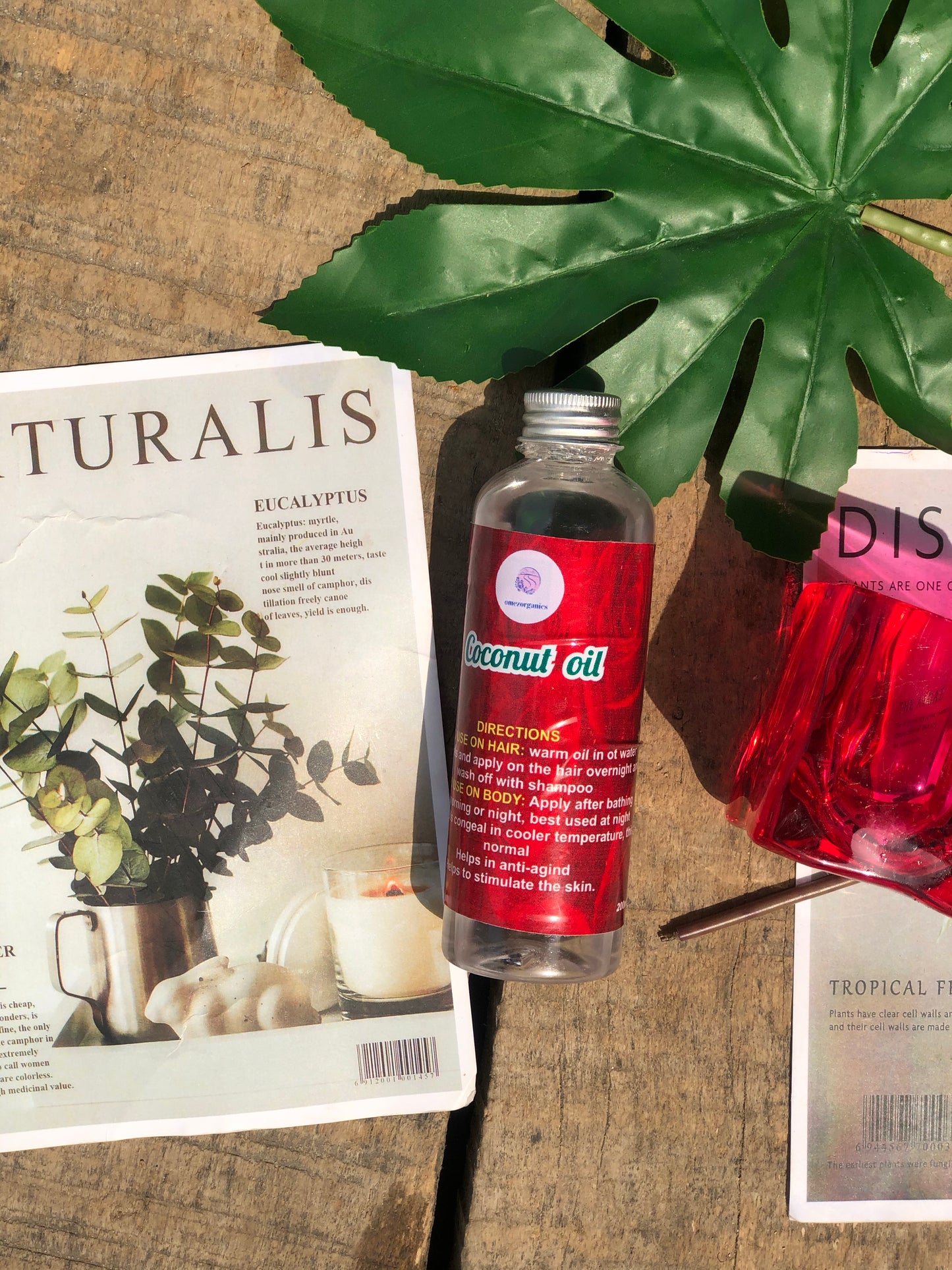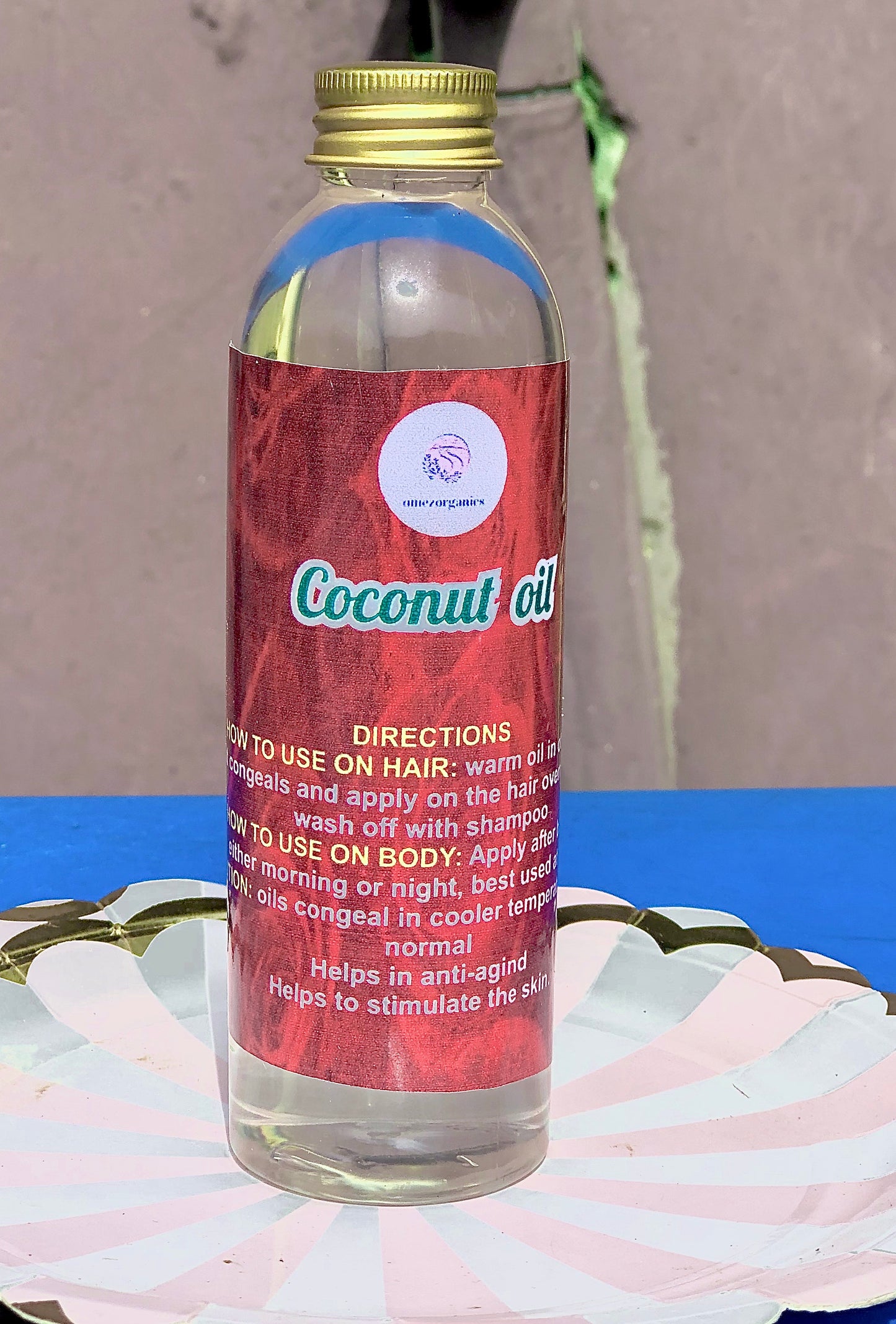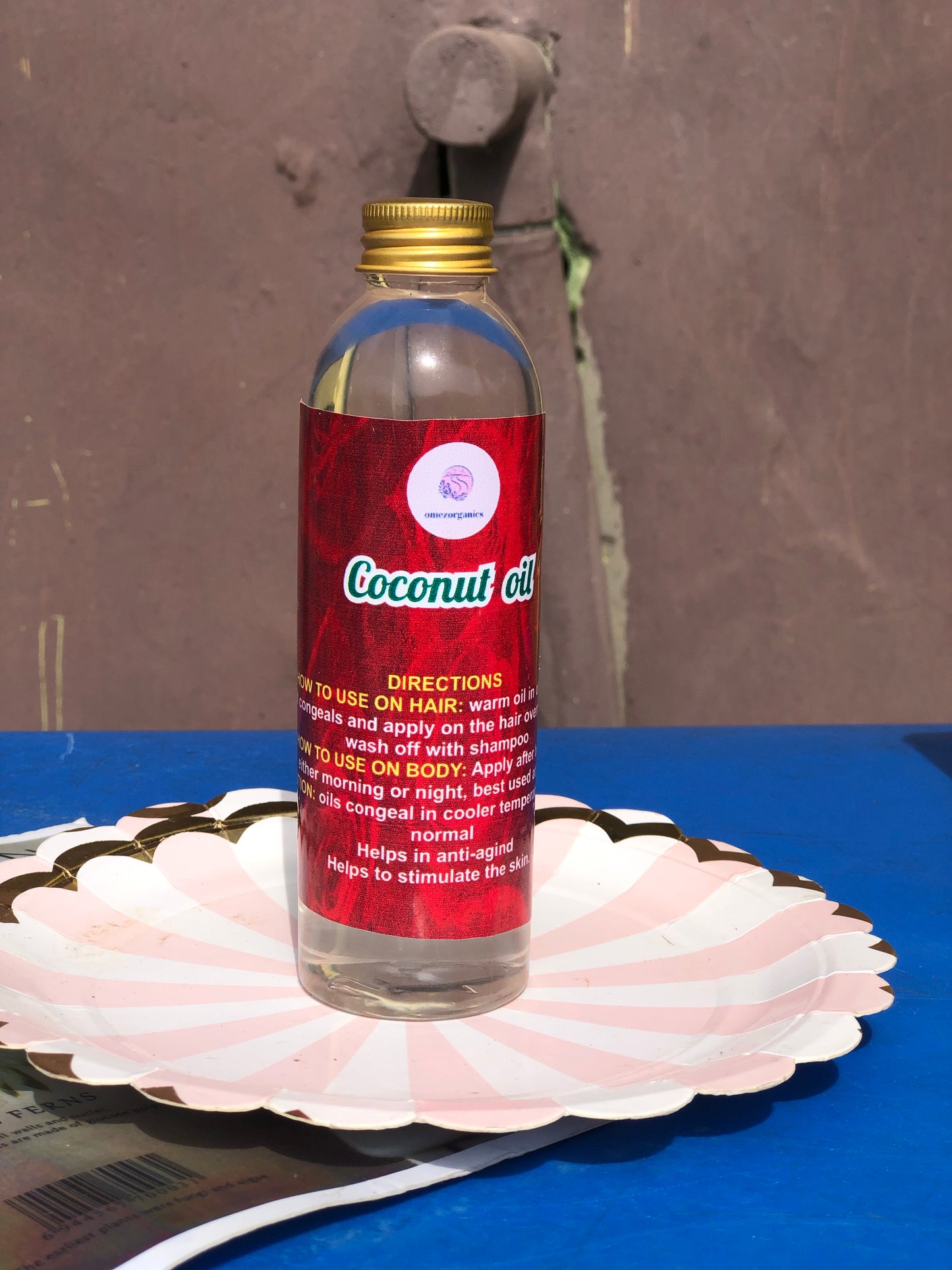 Bundle & Save
Try one of our bundles to save 50%! Omez inicio
Regular price
$150.99
Sale price
$75.99
Unit price
per Regular price
$150.99
Sale price
$75.99
Unit price
per
Reviews
Read about the tens of thousands of customers who have given us the perfect reviews!